Lime digester, also called ash digester, lime digester, is a special equipment for digesting quicklime (calcium oxide) into lime milk or slaked lime powder. The lime digester has the function of vigorously stirring and digesting quicklime. It has the characteristics of simple operation and maintenance, thorough digestion, high production efficiency, large specific surface area of the digested slaked lime powder, environmental protection and hygiene, etc. It is especially suitable for the digestion of poor quality quicklime.
Stirring tank lime digester (ash mixer) is mainly a device that digests quicklime into slaked lime powder, and can also digest quicklime into lime milk. It is divided into two types: single-shaft stirring and double-shaft stirring. Combination of two forms. Each is composed of a power unit, a stirring tank body, a stirring shaft, a wear-resistant stirring blade, a spray device, and a dust removal device.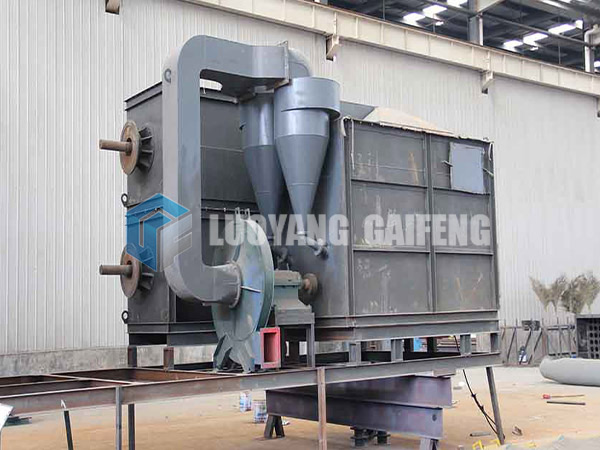 THE CHARACTERISTICS OF CALCIUM HYDROXIDE EQUIPMENT LIME DIGESTER
1. The equipment has its own independent and reasonable dust removal system, so there is no pollution, and the equipment has the characteristics of compact structure:
2. A set of screw feeders are designed at the feed port of the digester to prevent the backflow of steam and dust generated during the digestion process, so that the formed steam and dust can be concentrated to the dust outlet and enter the dust removal equipment to reduce corrosion and damage to surrounding equipment. damage, provide an excellent working environment. At the same time, the utilization rate of quicklime is also improved. This equipment adopts the cover type water adding device, the water adding amount is more uniform, and the quicklime is digested more thoroughly.
…
Details can be accessed by clicking here:https://www.ly-gaifeng.com/blog/structure-of-lime-digester-for-calcium-hydroxide-equipment.html
http://www.rd-dryer.com/wp-content/uploads/2022/02/陕西盛通欣瑞建材图片4副本-e1644564992543.jpg
525
600
RD
http://www.rd-dryer.com/wp-content/uploads/2019/01/瑞岛logo'.png
RD
2022-04-28 14:16:41
2022-04-28 14:16:41
SUMMARY OF STRUCTURE AND CHARACTERISTICS OF LIME DIGESTER IN CALCIUM HYDROXIDE EQUIPMENT